Day 01 Fly to Bagdogra or Train Journey to NJP Rly Stn.
Received upon arrival and transferred to Gangtok. Overnight at Gangtok
Day 02 Gangtok - Jorethang
After breakfast drive to Jorethang, check into hotel rest day free to acclimatize, with the new atmosphere, and prepare yourself for the trekking. Overnight at Hotel.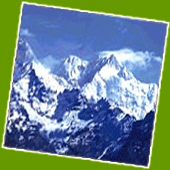 Day 03 Trek to Versey—from Hilley (3030m or 10000ft.)
Today morning after a refreshing breakfast, the vehicle will drop us at Hilley from where we will start walking to Versey, through the bamboo forest, small stream, and pebbled road, after a walk of 5km we will reach the valley of Rhododendron, VERSEY. Overnight at Guras Kunj.
Day 04 Trek to Uttarey
A walk up to Dentam, an 11km road from Versey, along the valley and amidst high hills. Then a walk of another three and a half hour will take you to Uttarey. Overnight at Hotel.
Day 05 Trek to Pelling
Today we will walk past the high rising mountains, by watching the snow capped peaks, water falls, orchards, crossing the streams, through the zigzag road for a six hours gentle walk to Pelling. Check into hotel.
Overnight at Pelling.
Day 06 Pelling – Yuksom
Early morning hike to Sanga Choling Monastery situated at the top of a ridge, after breakfast visit Pemayangste Monastery and Rubdantse ruins. Afternoon drive to Yuksom. Overnight at Yuksum
Day 07 Yuksom-Bakhim (2743meters or 9000ft.)
The trail now runs through rice wood hills abounding in flora and fauna going, as it does, through moss-laden forests of oak, spruce, chestnut, fir, pines, giant magnolias and rhododendron - botanist' paradise. Not to be outdone, the naturalist's cab views hundreds of varieties of exotic of birds, butterflies and orchids. Among the animals are the Himalayan brown beer, black beers, barking deer. Samber, marble cats, Blue sheep, Tibetan antelope, wild ass, Himalayan wild goats, red pandas and musk deer at various altitudes. It takes six hours before the Bakhim forest
Bungalow. Overnight at camp.
Day 08 Bakhim - Dzongri (4030meters or 13,221ft.)
Eight kilometers and six hours away, each steps to Dzongri leads to the world of the gamed Khanchenjunga massive. The steady and demanding climb passes through gullies laid by grazing yaks and mountain sheep through Tsokha, a Tibetan resettlement centre, and the last village passed on the way. Now, one begins to get the initial views of the Sikkim snows. It is time for lunch and one has reached a picturesque spot, Phithang after which the trail leads up right amidst an exclusive and bewitching forest of rhododendron to Deorali Dara' - the meeting place of Men and Mountain- of God and Nature. Finally we reach our camp. Overnight at Camp.
Day 09 Dzongri-Thangsing (3800 meters or 12,467ft)
Seven kilometers from Dzongri, the four hours' trek leads through meadows and valleys down the burrow leads into the most beautiful valley of all situated at the base of Joponu peak. Surrounded on all sides by massive mountains here, the beautiful stream pierces the forest and presents an enchanting scene. To reach the camping grounds dwarfed in the giant valley, one crosses a wooden bridge over the stream under the watchful eye of majestic Mt.Pandim.
Overnight at Tent/Hut.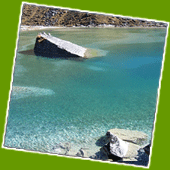 Day 10 Thangsing- Lake Samiti (4800meter or 15,748ft.)
Situated at the base of mighty Mt.Pandim, Samiti Lake is a holy lake for the local people and even for far wandering pilgrims from the plains. It takes us only three to four hours gradual uphill walk to reach this beautiful camp. The trek upto Lake Samiti is flat and surrounded as it is by the mighty mountains inspires the trekker onward. This day after pitching our tents we take a walk on the ridges of the lake and as we go higher the splendid, and breathtaking sight.
Overnight at Tent.
Day 11 Lake Samiti – Chemathang - Goechala - Lake Samiti (5000m or 16500ft.)
This day we wake up early in the morning and after having some tea we start walking uphill towards Goecha-La. Chemathang is eight kilometers from Lake Samiti and takes 6 hours to trek. Walking towards the legendary Khanchenjunga,right through the giant Onglathang Valley the mystic awe of the surrounding mountains fills the trekker with wondergoing past splendid glacial lakes and numerous glaciers as he walks amidst the legendary mountains of Sikkim… Still higher and more steps, the Goecha - La pass about 5 km away but taking a good three hours to cover. This is the northernmost and highest point of the trek. The climb starts through and over lichen covered moraine, the approach to the pass is precipitous and over rugged, trail-less terrain but rewards the climber with splendid views and the closest too, of the legendary God of Sikkim interlaced with glaciers, swift rivers flowing down from sacred lap. After having our packed breakfast we will walk back to our camp.
Overnight in Tent/Hut.
Day 12 Lake Samiti – Kokchu Camp
In the return journey have a nice time looking for rare high altitude birds and Blue sheep roaming in the wilderness of high cliffs and snows, among the thick and low bushes. We will reach our camp situated near river.
Overnight in Camp.
Day 13 Kokchu Camp – Tsokha
Today it is a full day walk towards Tsokha village. Our route is mostly straight but few ups and
downs all along the way. We stop for our hot lunch at the tower of Phithang after lunch we will take
a down hill trail back to the beautiful village of Tsokha.
Overnight in Camp.
Day 14 Tsokha- Yuksom
Morning free to explore Tsokha. A leisurely Afternoon walk of about four hours brings one back to Yuksom. The meeting place of the three Saints were one can pause and get a full taste of the charms of Sikkimise rural life. Overnight in Hotel/Camp.
Day 15 Yuksom – Gangotk.
Drive to Gangtok. Afternoon sight seeing of Gangtok including rumtek Monastery
Day 16 Drive to NJP Station or IXB Airport for the onward connection.