You are here : : Tours 2 India : : Travel Tips
Travel Tips


The Indian Seasons
India has three major seasons: winter, summer and the monsoon. The winter months (November-February) have bright, sunny days and are pleasant throughout India .
The summer months (April-June) are hot in most parts of India . During this period, hill stations such as Shimla, Mussoorie, Nainital, Kullu and the Kashmir valley (North), Darjeeling, Shillong (North-East), Ootacamund, Kodaikanal (South), Pachmarhi (Central India) and Mount Abu (Rajasthan) provide cool retreats.
The monsoon is an amazing phenomenon of nature. Sometime in June, the clouds break in the coast of southern India and are pushed up northwards by July - immersing the entire Indian sub-continent in torrents. Except for the south-eastern region, India receives its major share of rain between June and September. The south-eastern areas receive most rainfall from the northeasterly monsoon between mid-October and December-end. However, the only area which remains dry is the highest desert in the world - the fascinating moonscape of Ladakh. This is the time to trek up here.
Documents & Formalities
PASSPORTS
All travellers to India must possess a valid passport. It is advisable to carry your passport during your travel while in India for possible identification requirements.

VISAS
All foreign tourists to India (barring nationals of Nepal and Bangladesh ) must possess a valid visa. Visas are not issued on arrival. The cost of the visa is US$ 30 for upto six months, US$ 50 for upto one year and US$ 100 for more than year and upto five years. Contact the Indian Embassy or consulate in you country with the required documents for issuance of visas. A tourist visa is valid for three to six months.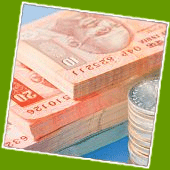 Money Matters
The Indian currency is the Rupee and it is a fully convertible currency. The Rupee notes are available in denominations of 1000, 500, 100, 50, 20, 10, 5, 2 and 1. Coins are available in the denominations of 5,2,1 (rupee) and 50 and 25 paise.

Foreign Currency
Foreign exchange/currency brought into India must be declared at Customs should the value of foreign currency exceed US$ 2,500 or the aggregate value of the foreign exchange including currency notes exceeds US$ 10,000 or equivalent. You can exchange money at international airports where 24-hour exchange facilities are available through banks and approved money changers. You can also change money at nationalized banks and other banks in the country.
Customs On Arrival
There are two customs clearance channels. The green channel is for travellers carrying non-dutiable items while the red channel is for travellers carrying dutiable items.

Duty-free items
Duty-free items which you may bring to India include personal effects like clothing and other articles but not if this is commercial merchandise. All expensive electronic equipment/s must be declared at the Customs on arrival - which will be re-checked on departure. Take care to obtain an Export Certificate for these items if you are travelling to neighbouring countries and intend a multiple entry.
You can not bring in gold coins, gold or silver bullion into the country. Weapons brought into the country should be licensed and declared. Any cash or travellers cheques over US$ 10,000 or equivalent must be declared. Possession of narcotics is strictly prohibited. Personal effects which are not used during your stay must be carried back to you.
Gift worth Rs. 4000 for tourists of foreign origin and Rs. 12000 for tourists of Indian origin, 200 cigarettes or 50 cigars or 250 gm of tobacco, one litre each of wine and spirits is allowed free of duty.
Guides
Trained English speaking guides are available at fixed charges at all important tourist centres. French, Italian, Spanish, German, Russian and Japanese speaking guides are available at most of the important cities. Since the Language speaking guides are limited in numbers, enough notice should be given to your travel agent to block them for assignments.
Unapproved guides are not permitted to enter protected monuments and tourists are, therefore, advised to ask for the services of guides who carry a certificate issued by the Department of Tourism/Archaeological Survey of India.
Healthcare While travelling
If a foreign tourist originates from or has transited through endemic Yellow Fever countries (Africa, South America, Papua New Guinea), he/she must possess a Yellow Fever Vaccination certificate.
No other vaccination certificate is mandatory though you may like to consult your doctor for inoculation against typhoid, hepatitis A and meningitis. If you are a health fanatic, you may like to consider inoculation against polio, measles, mumps, cholera etc. However a few careful precautions will make sure that even if you do not take the inoculations, you are protected.
International Airport Facilities
The international airports offer a range of services ensuring that the traveller on business can continue working while waiting to catch an international connection, or when transferring between international flights. These include gourmet restaurants, business centres and are equipped with state of the art equipment including word processors and telefax. Airports also provide the tourist with such facilities for leisure as duty-free and handicrafts shopping, informal snack bars, nursery and baby care rooms, and even an art gallery. Duty-free prices in the airport shops are very competitive, offering you bargains on international merchandise.
Restricted and Protected Areas
Military installations and areas, defence organisations and research organisations are considered protected areas, where permits are generally not given to foreigners.
Photography Restrictions
Photography is prohibited in places of military importance, railway stations, bridges, airports and other military installations.
For photography at some of the monuments by Video cameras specially for commercial purposes, a special permission is to be obtained from the Archaeological Survey of India.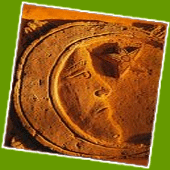 Export of Antiquities
Antiquities, which include sculpture, painting or other works of art and crafts, illustrative of science, art, crafts, religion of bygone ages and of historical interest which have been in existence for not less than 100 years may not be exported out of India.
Manuscripts or other documents of scientific, historical, literary or aesthetic value in existence for not less than 75 years; art treasures, not necessarily antiquities but having regard to the artistic and aesthetic value cannot be exported out of India .
For further clarification on the antiquity of an artefact, the tourists can contact the authorities and get information on the Acts and Rules governing Antiquities and Art Treasures Act, 1972.
Restrictions to Export of Articles Made From Animals
Govt. of India is concerned about the conservation of its endangered and rare fauna. With this view, export of all wild animals indigenous to the country and articles made from such listed animals like skin, pelts, furs, ivory, rhino horns, trophies etc have been totally banned.
Tourists are also advised to acquaint themselves with the provisions of Convention on International Trade of endangered species of wild fauna and flora. All the member countries of the convention allow import of the articles covered by convention on the strength of a certificate of export from the country of origin.