Orissa, the lush green state, girdled by the Bay of Bengal, has seen some of the best fusion of traditional Indian art in its many temples and monuments, and has been able to preserve much of it, in an environment natural to its wonder and attractions. It was in Orissa, that Buddhism found some of its strongest exposure, and cult following. However, it was Hindu art that dominated the landscape, eventually, and resulted in the profusion of temple traditions, that have endured till now.
Day 01 Arrive Delhi
Arrive Delhi by International flight.
Meeting and assistance on arrival and transfer to the hotel.
Overnight at the hotel.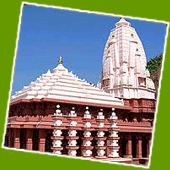 Day 02 Bhubaneshwar
Transfer to the airport for flight to Bhubaneswar. Reach and transfer to hotel. Proceed for half-day tour of the city. Overnight at Bhubaneswar.
Day 03 Bhubaneshwar - Ratna Giri - Bhubaneshwar
Full day excursion to Ratnagiri after breakfast.
Overnight at Bhubaneswar.
Day 04 Bhubaneshwar - Baliguda
Drive to Baliguda after breakfast.
Baliguda is in the district of Phulbani, through the beautiful countryside road full with small mountains of Sal forest, one of the entry point to the tribal highland of Orrisa. En-route visit typical Orissa villages.
Arrive at the hotel in the evening.

Overnight at Baliguda.
Day 05 Baliguda
Today after breakfast you will make a visit the different Villages & Desai Kondh.
Overnight at Baliguda.
Day 06 Baliguda - Belghar - Kothagargh - Rayagada
After breakfast you will depart to Belghar area visit of a few Huttiya Kondha Tribal Villages & Weekly Market at Kothagarh.
Proceed to explore the villages of the primitive Kutia kondh Tribes, once famous for the human sacrifice. Living in the mountain / forest cores are friendly tribal community. You can take small/ long trek as you wish.
Lunch on the way.

Drive down to Rayaguda. Arrive in the evening.
Overnight at Hotel.
Day 07 Rayagada - Jeypore
Morning proceed to Chatikona (40 km) to witness the Interesting & colourful weekly market of the Dongaria kondh tribes.

This day this interesting ornamental Tribes come down from their mountain will known as Niayamgiri hill range. This is an unique opportunity to witness them before they come and mix with other community in the market, so we will take you 2/3 km from the market near the Niyamgiri hill, so to watch & enjoy these community coming down with different kinds of fruits, animal etc.

Free time in the market.
Overnight at Jeypore.
Day 08 Jeypore - Ankadeli - Lamptaput - Jeypore
After early breakfast proceed to Ankadelli - 70 km to witness the most primitive, interesting & unique tribal weekly market of the Bonda tribes. The place is the border of the neighboring state of Andhra Pradesh, divided by river Machkund, with interest waterfall, mountain & forest.

You will be taken inside for about 2/3km walk to witness the Bonda man & woman coming down from the forest side. It is being considered that at present Bondas are the most primitive tribe of India or otherwise known as the Nakate tribes of the mountain. Bonda women with their silver & brass rings around the neck, hundred of necklaces on the body, shaved hair a small cloth wrapped down to cover half of the private areas are out of any history book. In the other side the Bonda men with their bow & arrow with country made liquor. A fascinating one to watch. Photography in the market is restricted, so you can take photo on this time.

Free time in the market. Afternoon proceed to Lamtaput area to explore another primitive tribal community the Gdabas - you can watch the most colorful tribal dance call DEMSA.

Late afternoon drive back to Jeypour.

Overnight at Jeypore.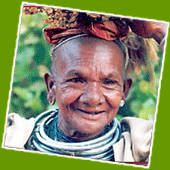 Day 09 Jeypore - Kunduli - Nandapur - Jeypore
Breakfast.

Morning proceed to witness the biggest tribal weekly market of Sanaparoja & Mali tribes in Kunduli 65 km away via Sunabeda. It is a very colorful market.

Later drive down to Nandapur to visit village of Sanaparoja tribes. Visit village khilus. Saana Padar, Bda Padar with small trekking and later later drive down to Jeypour.

You can also morning proceed to Gupteswar 70 km to visit the villages of very interesting dhuruba tribe. Visit and walk through villages of Ramanguda, Dogariguda, Silpader, Talur etc. There is an interesting tribe where the males like to put ornaments living in the border of Madhya Pradesh. Visit the Cave temple of lord Shiva in the hidden mountain famous among the tribes.

Later drive down to Nuagaon to witness the beautiful tribal weekly market of Sana Paroja and then back to hotel at evening.

Overnight at Hotel.
Day 10 Jeypore - Laxmipur - Rayagada
Breakfast.

Visit Dhuruba Tribe, Laxmipur, of the Bondas Region. Also Visit Jagannath Temple & Tribal Museum at Koraput (The Jagannath Temple is a new temple built on 1972. Here Non Hindus are allowed inside the Temples and all activities are similar to Jagnnath Temple of Puri). Lunch on the way.

Overnight at Rayagada.
Day 11 Rayagada - Taptaoani - Chilka
Breakfast. Proceed to Chilka.

Visit Taptapani on your way.

Overnight at Chilka.
Day 12 Chilka - Puri
Drive to Puri after breakfast.

Reach Puri and relax in the beach.

Overnight at Puri.
Day 13 Puri
Proceed for a tour of Puri after breakfast covering Jagnnath Temple and Konnark (The Sun Temple).
Overnight at Puri.
Day 14 Puri - Bhubaneshwar - Delhi
Breakfast at hotel.
Transfer to Bhubaneshwar Airport to board flight to Delhi or onward Destination