1st Day of tour ( Arrival at Delhi airport )
Arrival from Home country to Delhi international airport, our company's representative will receive you and welcome, proceed to hotel, on arrival hotel company representative take care of check in procedure, and relax at hotel.
2nd Day of tour ( Sightseeing tour of Delhi )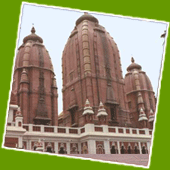 Morning breakfast at hotel, and our company person meet in the hotel lobby after breakfast, Sprawled over the west bank of the River Yamuna, one of the fastest growing city in India and Capital of India, New Delhi. It surrounded on three sides by Haryana and to the east part by Uttar Pradesh across the river Yamuna, The city has long since the foremost in political importance historically. Proceed for sightseeing tour of Old Delhi covering - Raj Ghat, Jama Masjid, Red Fort, and Cycle and rikshaw ride from Jama Masjid to Chandni Chowk Proceed for sightseeing tour of New Delhi covering.
Proceed for sightseeing tour of New Delhi covering. Humayun's tomb, Qutub Minar, Rajpath, India Gate, Parliament house, The President's house, Diplomatic Enclave and Akshardham Temple. After completion of sightseeing of Old and New Delhi, proceed to hotel, Stay overnight at hotel.
3rd Day of tour ( Delhi - Jaipur City )
Early morning breakfast at hotel, our company executive with driver meet you at hotel lobby, start journey to Jaipur by road with Company Driver. On arrival jaipur, transfer to hotel check in hotel and take rest.

4th Day of tour ( Sightseeing tour of Jaipur city )
Start the sight seeing tour of JAIPUR know as Pink City.
Amber Fort : - The delicate pink, magnificent fort palace of Amber (Pronounce as Amer), a superb example of Rajput architecture, Proceed to amber fort by elephant ride, rises from a rocky mountainside about 11 km north of jaipur. You can climb up to the fort from the road in about 10 minutes (Snacks, Mineral water and cold drinks available within the palace), or you can ride up to the palace by Elephant.
Iswari Minar Swarga Sal : - Near Tripolia Gate. The minaret was erected by Jai Singh's son, Iswari, who later killed himself rather than face the advancing Maratha army, he having 21 wives and conubines committed Jauhar on his funeral pyre. You can climb to the top for excellent views over the old city of jaipur. The entrance is around the back take the alley 50m west of the minaret along Chandpol Bazaar (Market).
Hawa Mahal : - Hawa mahal is constructed in 1799 is one of the Jaipur's major landmark. This five-storey building, overlooking the main street, is a stunning example of Rajput artistry, with pink color. Delicately honeycombed sandstone windows.
City Palace : - City palace complex is in the heart of the old city of Jaipur, city palace occupies a large area divided into a series of courtyard, gardens and buildings. The outer wall was built by Maharaja Jai Singh, but other additions are much more recent, Today the palace is a blend of Rajasthani and Mughal architecture.
Jantar Mantar : - Near the to City Palace entrance is the Jantar Mantar an observatory begun by Jai Singh in 1728. Jai Singh's passion for astronomy was even more notable than his prowess as a warrior. Before constructing the observatory, he sent scholars abroad to study foreign observatories. Observatory of jaipur is larges and best preserved of the five he built, and was restored in 1901.
Nahargarh : - This city overlooks from a sheer redge to the north, and is floodlit at night time. The fort was built in 1734 and extended in 1868. an 8km road runs up through the hills from Jaipur.
5th Day of tour ( Jaipur - FatehpurSikri - Agra (Taj City) )
Early in the morning proceed for Agra with company's air-conditioned car, on way visit the Fatehpur sikri with Language speaking guide.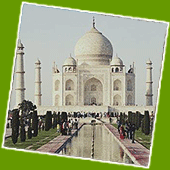 Stop at Fatehpur Sikri : - This magnificent fortified city was the capital of the Mughal empire between 1571 and 1585, during the reign of Emperor Akbar. Although brilliant from an architectural point of view, Akbar's city was erected in an area that suffered from water shortages and it was abandoned shortly after Akbar's detath because of this. The main palace compound and the magnificent Jama Masjid have been breilliantly restored by the Archaeological Survey of India. Proceed to Agra, have lunch in restaurant and start sightseeing tour of Agra.
Agra : - Agra is believed to have been founded on the site of an ancient Hindu kingdom, but the city was destroyed by the Afghan king Mahmud of Ghazun in about AD 1022. Agra did not come into its own until 1501, when Sultan Sikander Lodi established his capital here. The city fell into Mughal hands in 1526, when Emperor Babul defeated the last Lodi sultan at Panipat, 80 km north of Delhi.
Proceed to see the Taj Mahal and Agra Fort
Taj Mahal : - Taj is the india's most famous building, which sits on the banks of the Yamuna River in the east of twon. The Mughal emperor Babur Estb his capital here in 1526, and for the next 100 years Agra winessed a remarkable spate of architectural activity as each monarch tried to outdo the grandiose monuments built by his predecessor.
Agra Fort : - Construction of the massive red sandstone Agra Fort on the bank of the Yamuna River was begun by Emperor Akbar in 1565, though additions were made up until the rule of his grandson, Shah Jahan. The fort was built primarily as a military structure, but during Shah Jahan's reign it was upgraded to a palace, and finally became a prison for Shah Jahan after Aurangzeb seized power in1658.
Proceed back to hotel and relax and overnight stat at Agra.

6th Day of Tour ( Agra - Jhansi - Orchha - Khajuraho )
Early in the morning have breakfast in the hotel, and proceed to agra railway station to catch train to Jhansi.
2:30 Hrs journey of chair car seat journey, our company driver with car meet you at railway station, and proceed to Orchha.
Orchha : - is the Capital city of Bundelas. Orchha (Hidden Places) is now a just a few streets, set amond a wonderful complex of well-preserved palaces and temples. With spires and domes breaking the skyline in every direction. The main palaces were protected inside fortified walls on a n island in the Betwa River. Tour groups do it in a couple of hours. But Orchha city is peaceful beauty makes for a very relaxing place to stay and you can even get a room in part of the Palace here. Nearby orchha there is hotels available to stay.
Start sightseeing tour of Orchha visit.
Jahangir Mahal : - Jahangir mahal is an imposing complex with good views of countryside.
Archaeological Museum : - There is small archaelogical museum on the ground floor.
Raj Mahal : - you will see the superb Murals in raj mahal.
Raj Parveen Mahal : - Below the Jehangir mahal, there is smaller raj Praveen mahal a palace built near a garden. The hammam (Turkish Bath) and camel stables are nearby.
Proceed to sightseeing tour to other side of the Orchha village : - Dinman Hardol's Palace: (also called a Palki Mahal), next to the Ram Raja Temple, is interesting, as is its story. The son of Bir Singh Deo, Dinman Hardol committed suicide to prove his innocence over an affair with his brother's wife, achieving the status of a folklore hero through his martyrdom. And Visit : Ram Raja Temple: with its pink and gold domes. Originally a palace, it was turned into a temple when n image of Rama, Lakshmi Narayan Temple : is linked to Ram Raja by a 1 km long path.
Proceed for Khajuraho by road, on arrival at Khajuraho transfer to hotel, and check in hotel and have rest for overnight.
About Khajuraho
India's major attraction is temples of Khajuraho. Once great Chandela Capital, Khajuraho is now a persistant rickshaw drivers and hawkers in India here something of a shock if you are arriving from Orchha, However, the sculptures more then make up for their hard-sell tactics. You won't find finer temple art anywhere in the world. For exchange money and travelers cheques The State Bank of India on the road.
Chandela dynasty built the temples of Khajuraho, which survived for five centuries before falling to the Mughal onslaught. Most date from one century-long burst of creative genius from AD 950 to 1050. almost as intriguing as the sheer beauty and size of the temples is the question of why and how they were built here. Khajuraho is a long way from anywhere and was probably just as far off the beaten track a thousand years ago as it is today. There is nothing of great interest or beauty to recommend it as a building site, and much population leving near by.
Such a strange site, how did the Chandelas manage to recruit the labour to to turn their awesome dreams into the stone? To built so many temples of such monuments size in just 100 years must have required a huge amount of human labour. Whatever their reasons, Khajuraho's very remoteness helped preserve it from the ready to discretion Muslim invaders were only too ready to inflict on temples. The temples are superb examples of Indo Aryan architecture, but is the decorations that have a made Khajuraho a Famous in tourist places.
7th Day of tour ( Khajuraho City Sightseeing )
Morning breakfast at hotel and proceed for Sightseeing tour of Khajuraho with English speaking guide covering :
Temples of Khajuraho : - Western Group temples: the main temples are in the western group most are contained within a fenced enclosure that is a very well maintained as a park. Ask at the ticket office about the excellent Archaeological Survey of India Guidebook to Khajuraho, Laxmi and Varaha: These two small shrines face the large Lakshmana Temple, The Varaha temple dedicated to Vishnu's boar incarnation or Varah avatar, faces The Matangesvara Temple: inside this small, open shrine is a huge, soldi and intricately carved boar figure dating from around Ad 900.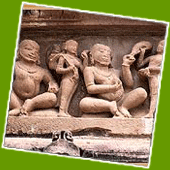 Afternoon proceed to airport to catch flight to Varanasi.
About Varnasi City : - Varanasi, the city of Shiva on the bank of Sacred Ganges, is one of the holiest places in India. Hindu pilgrims come to bathe in the water of the Ganges, a ritual that washes away all sins. The city is an auspicious place to die, sins. The city is an auspicious place to die, since expiring here offers moksha liberation from the Cycle of birth and death, it's a magical city where the most intimate rituals of life and death take place in public on the city's famous ghats. It's this accessibility to the practices of an ancient religious tradition. In the past, the city has been know as Kashi and Benares, but its present name is a restoration of an ancient name meaning the city between two rivers – The Varuna and Assi. Old city of varanasi situated in the along the western bank of the Ganges and Extends back from the riverbank ghats in a labyrinth of alleways that are too narrow for traffic. Godaulia is just outside the old city, Lahurabir is to the northwest , separated from the Cantonment by the train line.
On arrival varnasi transfer to hotel, check in hotel and have rest for overnight.

8th Day of tour ( Sight seeing tour of Varanasi city )
Morning breakfast at hotel and proceed sightseeing tour of Varanasi covering : - Visit Ghats, there are around 100 ghats in Varanasi, but Dasaswamedh Ghat is probably the most convenient starting point. A short boat trip from Dasaswamedh to Manikarnika Ghat can be an interesting introduction to the river, The city extends from Raj Ghat near the Major road and rail bridge, Assi Ghat, visit different ghats of Varanasi city.
Evening explore the markets of varanasi and transfer to hotel and have rest, overnight stay at varanasi.
9th Day of tour ( Varnasi - Delhi - Departure )
Morning breakfast at hotel, and proceed for Boat ride at ganges river.
After noon transfer to airport to catch flight to Delhi.
On arrival delhi company representative will receive you at Domestic airport and transfer you to the hotel, evening proceed for a dinner and Dances of India Show before reach to airport.
Transfer to airport to catch flight to home country after dinner and Dances of India Show, with sweet memories tour to India with our company,